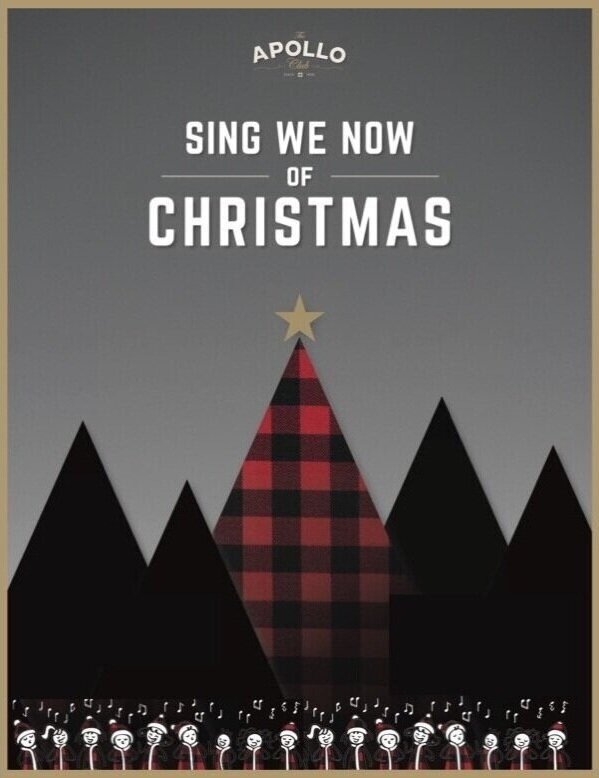 Plan now to attend our 2019 Holiday concerts!

Tickets are now on sale:
Oktoberfest with Apollo and the Twin Cities Beer Choir
Saturday, September 21st, from 4-7 pm, the Apollo Male Chorus joined hundreds in celebrating the season at the Twin Cities Beer Choir Oktoberfest in the Como Park Lakeside Pavilion.
Did you see the soccer game?
The Minnesota United Football Club managed only to tie the game with Orlando City SC at Allianz Field on Saturday, August 17, 2019, but the Apollo Chorus knocked it out of the park when opening the evening by singing our National Anthem to the arena crowd! It was a fun event!
Loring Park Art Festival 2019
For the third straight year Apollo sang at the annual Art Festival in beautiful Loring Park in downtown Minneapolis. Despite clouds and light rain, we were able to "Seize the Day" on Sunday, July 28th, 2019.
Apollo's Spring 2019 concert performances were on April 13 and 14.
Thanks for coming!
Come hear us again at our 2019 Holiday Concerts, December 14th and 15th, 2019!
Apollo's December 2018 concerts
Did you miss it? Do you want to relive the experience? Click on this page link to view videos from the December concert, as well as videos from previous Apollo concerts and recording sessions.